Join me on the Journey!
The book is in draft mode … but getting ever so close to being finished! I am putting the finishing touches on draft #4. Help keep my nose to the grindstone.

Pre-order the actual finished book now

(one final draft to go and it will be ready for the press!) and get these fun extras, while you are waiting …
you will receive

one chapter every week

of the original fresh-out-of-the-brain, not-so-pretty first draft in your inbox.

Starting January 2018, leading up to the book's release date, you will be emailed inspiring quotes from the

finished draft

each week to inspire you, make you laugh, or simply go "Hmmmmmm".

I will autograph and ship you the finished, physical book to hold in your hands

before ANYONE else

.
All this for $25

, which includes shipping and handling!
CLICK the blue button
.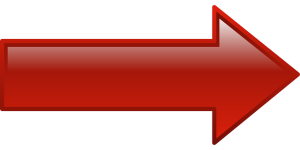 It goes to the paypal page, (you can use credit card) to purchase the
"Before She Speaks Book plus kickstarter"

for $25 plus GST. Here's what you get:
The beautiful, finished, autographed copy mailed to your door this Spring 2018.

the draft copy of the Preface and Chapter 1 emailed to you RIGHT NOW

one chapter each week for you to digest

PLUS fun and inspiring "wee extras" as I get closer and closer to the publishing date.
This book is full of vital tips, not only for your speaking, but for your life.
That one brutal, defining moment
Funny gets paid
Ask and ye shall receive
Dealing with jealousy
Crafting a "Sticky" Message
The stuff no one pays you for
The real reasons why there are fewer women than men making the big bucks
Forget everything you know – Delivery tips from those who do get paid … a lot!
Becoming Memorable
The tip of all tips
Just before you take the stage …
How to be asked to come back
Emergency Chapter – for days you are tempted to give up
Not sure if you want to join the journey and get the finished book in your hands PLUS the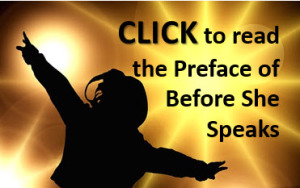 extras listed above?
CLICK the image to the right to read the Ugly First Draft version of the preface. This TOO needs editing, but will be the last piece I edit after the book is pretty.